Elaine's Caribbean Crochet has been awarded Honourable Mention in the Basel Convention Regional Centre for Training and Technology Transfer for the Caribbean (BCRC Caribbean) Inspire ISLANDS Photography Competition. The BCRC-Caribbean launched the competition on April 03, 2023.
Elaine's submitted three photographs for the competition featuring the "Crochet for a Cause: Ridge to Reef" project exhibited at Norman Centre, and on display at Folkestone Marine Park. These images show replicas of the sea environment, created by female crocheters, to bring awareness to the impact of climate change and pollution.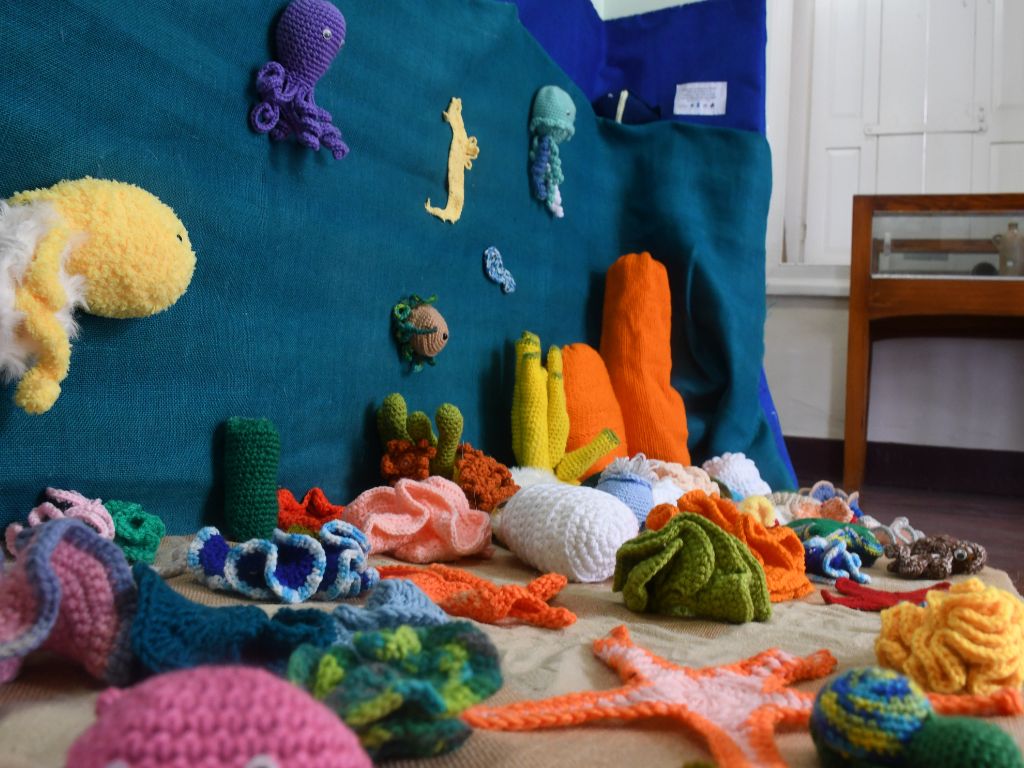 It was essential to document the work completed by the creatives from Barbados, and Trinidad and Tobago. The photograph showcases what a healthy reef could look like and animals that it could sustain. We have been able to showcase an abstract concept to make it tangible and practical that even a child can appreciate, identify with, and understand.
The theme for the competition was The Tide Has to Turn on Plastic Waste. The "Coral Reef – Alive and Dying" addresses the theme "The Tide has to Turn" as it shows a living, vibrant, protected coral reef, contrasted with a bleached coral reef. The environmental awareness cards added to the display share that the health of our coral reefs is compromised by human induced stresses – poor water quality, physical damage and exploitation. It encourages viewers to support our island's current efforts to save the reefs and demand that still more be done to safeguard our future.
Elaine's conitnues to pursue opportunities to be the premier organisation for Caribbean Crochet where we create the same chain of love within hearts for crochet and stitch together a picture perfect pattern that will yarn over globally.