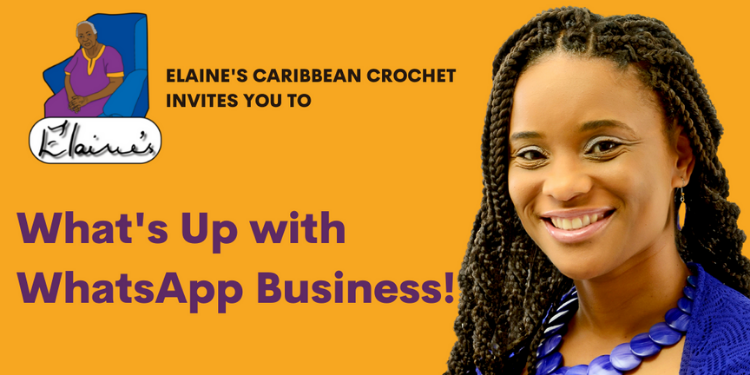 The final webinar of the "May You Prosper" series "What's Up with WhatsApp Business" was well received by all in attendance.
Elaine's Caribbean Crochet Founder Nikisha Toppin was able to lead crochet artists through the profile, catalogue, and business tools available on this platform on May 26, 2021 via ZOOM webinar.
She encouraged attendees to ensure their main selling point, value proposition, and brand personality was clearly seen in their profile.
The session allowed participants to learn about the benefit of catalogue for the promotion of products and the use of business tools for convenient messaging.
In their evaluation of the session, one crochet artist shared "Everything was clear and i left motivated. Most days im in a slump and this session was definitely a great mood booster." Another handicraft practitioner commented "Thank you for sharing your knowledge and experience with us. I enjoyed the session and it was a good refresher on whatsapp business."
Elaine's Caribbean Crochet continues to provide quality information to Caribbean crochet artists for the development of their business products and services.