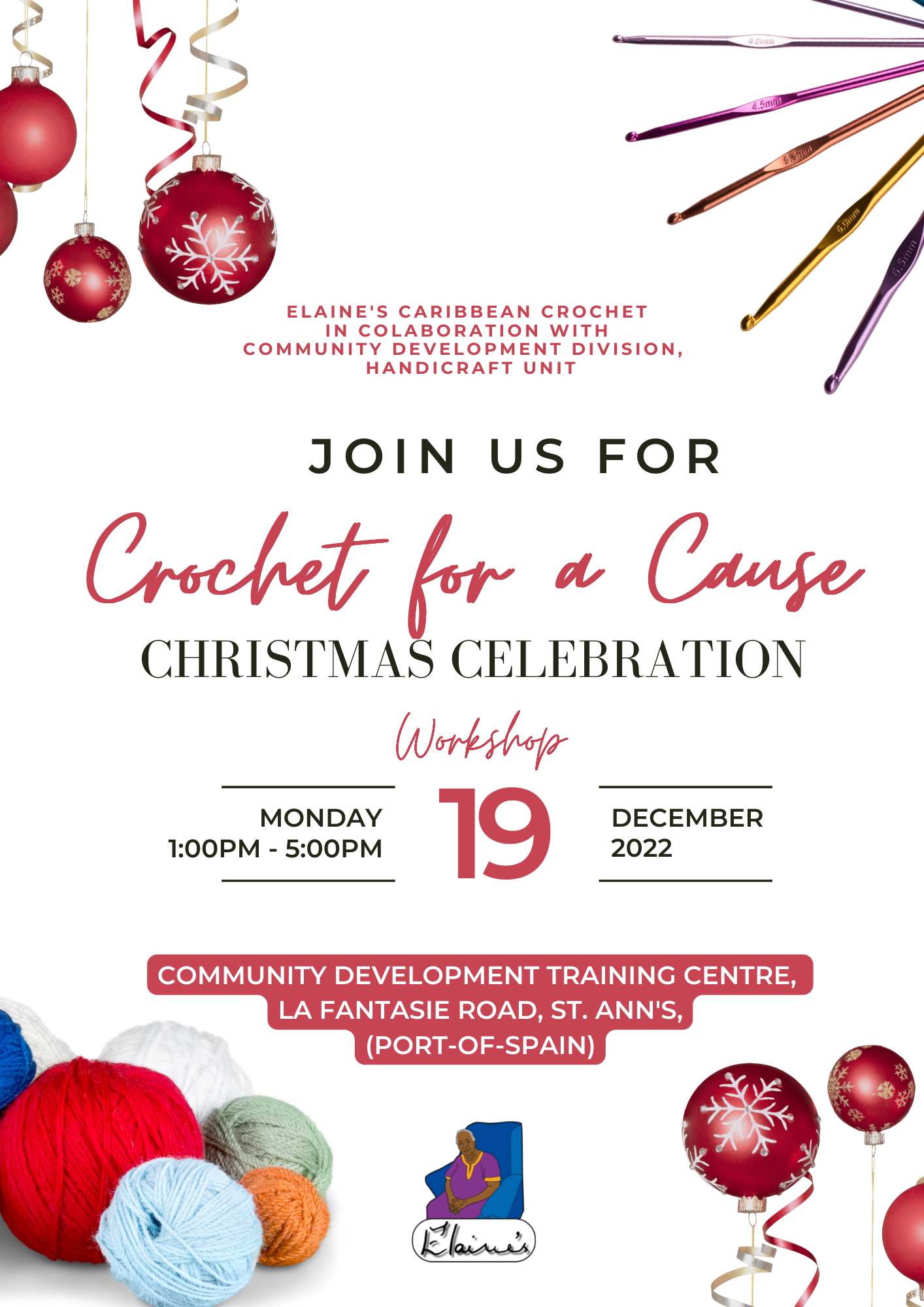 "Crochet for a Cause" Christmas Celebration Workshop will bring together female artisans from around Trinidad and Tobago from 1:00pm – 5:00pm on Monday 19th December 2022 at the Community Development Training Centre, La Fantasie Road, St. Ann's (Port of Spain) to produce replicas of the land and sea environment to highlight the impact of climate change.
This initiative is being organised in collaboration with the Community Development Division, Handicraft Unit of the Ministry of Sport and Community Development.
Artisans will be provided with the yarn, crochet hooks, and patterns to be able to produce the replicas. This activity will bolster their entrepreneurial endeavours while allowing the handicrafters to improve their craft and build relationship and community.
Nikisha Toppin, Founder of Elaine's Caribbean Crochet advised "This activity is part of the continued tribute to Elaine Doyle, the namesake of Elaine's Caribbean Crochet, who was a handicraft tutor with the Community Development Division.  Continuing her legacy of helping the handicraft industry in the country is both a privilege and an honour."
She also expressed gratitude for the support of Handicraft Development Officer III (Ag.) Tracy Clarke who has been instrumental in the organisation of the location and festivities to accompany the event.
Artisans interested in participating for the event are asked to register at the following link to enable adequate arrangements to be made – REGISTER HERE
We look forward to engaging with the handicrafters, highlighting how we can individually play a role in protecting the environment, and adding cheer to the season.