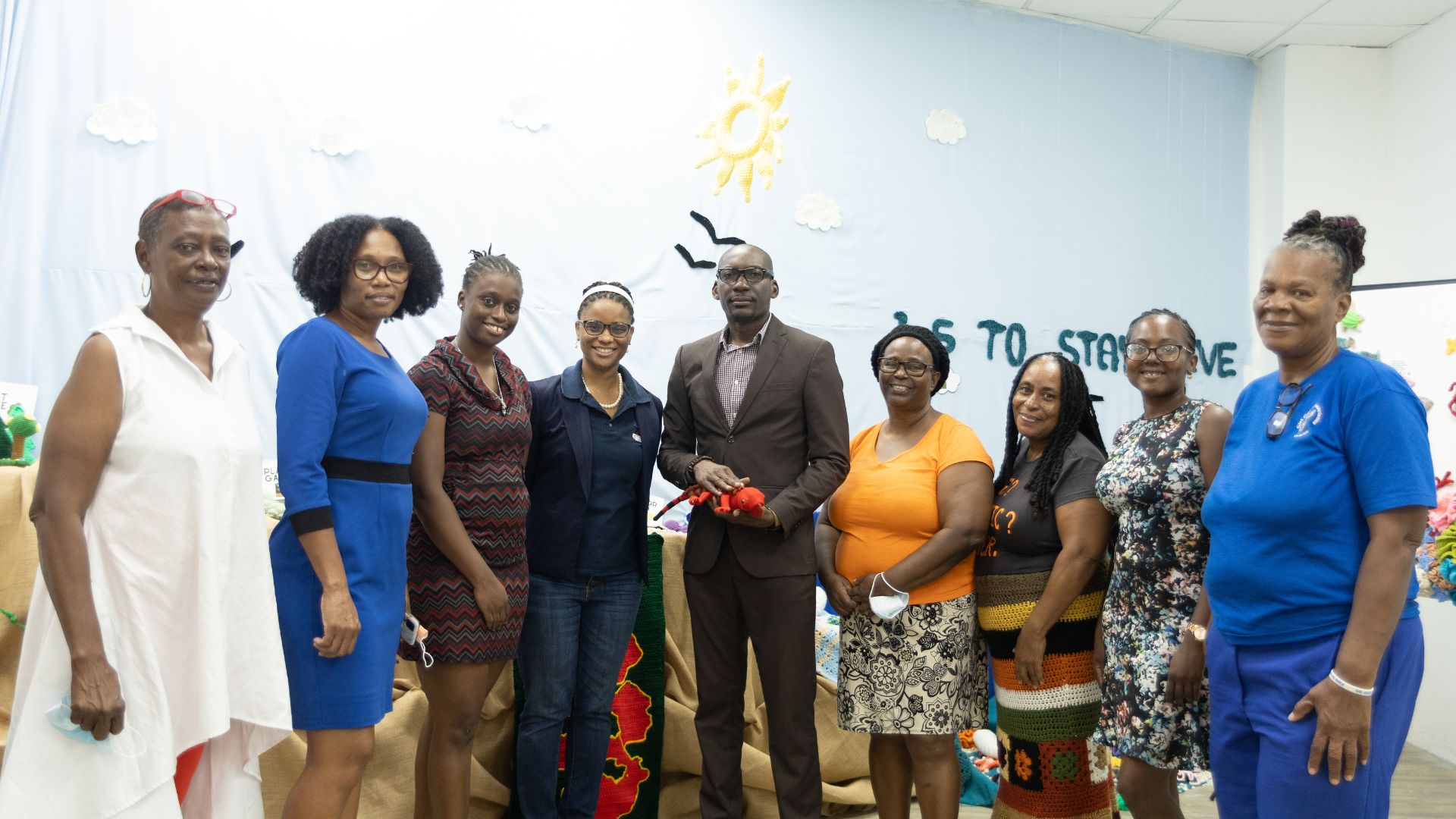 More than 200 persons from Barbados, the Caribbean, USA, and Europe visited the "Crochet for a Cause: Ridge to Reef" Project Exhibit of the Community Empowerment and Environment Partnership (CEEP) program under the Global Environment Facility (GEF) Small Grants Programme (SGP) implemented by United Nations Development Programme (UNDP).
The exhibit stationed at Norman Centre from Monday 23-Friday 27 January highlighted the impact of climate change through the creation of a crocheted village and underwater, sea landscape.  The informative display featured crochet replicas of trees, houses, solar panels, vegetable gardens, fish, turtles, and a living, vibrant, protected coral reef, contrasted with a bleached coral reef. Visitors were able to learn about the thirty (30) crochet artisans who participated in the program and were exposed to informational leaflets from the Ministry of Environment and National Beautification, Blue and Green Economy. 
During the closing reception, GEF SGP National Coordinator Dr. David Bynoe expressed appreciation for the excellent work of the community stating, "It's amazing what you have achieved in this space. You have transformed it. You have made it very clear how you can mix crochet and the environmental work that we do. Taking art and using it as a teaching tool is very unique and innovative."  He emphasized the importance and benefits of the coral reef to the Caribbean and the need for the government, civil society and the private sector to continue to work together to empower people.
Dr. Vicki Estwick of Versatile Crochet Threads spoke to the camaraderie developed during the three-month program noting that she was  "very proud to be a part of this group of women who have come together to show the world that the environment is important to everyone and that any type of art can be used to share the message of how important our earth is."  Elaine's Caribbean Crochet Founder Nikisha Toppin in her vote of thanks noted the various entities from the private and public sector who contributed to the execution of the project and the hosting of the exhibit. 
The "Crochet for a Cause: Ridge to Reef" project administered by Elaine's Caribbean Crochet through the Barbados Youth Business Trust used the artform of crochet to educate persons on environmental issues such as marine pollution and coral reef degradation.  The CEEP is organized by GEF SGP UNDP in partnership with the Ministry of Youth, Sports and Community Empowerment, and Ministry of Environment and National Beautification, Blue and Green Economy.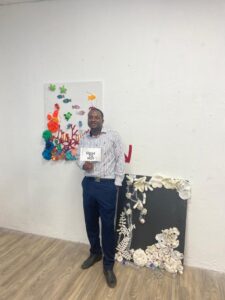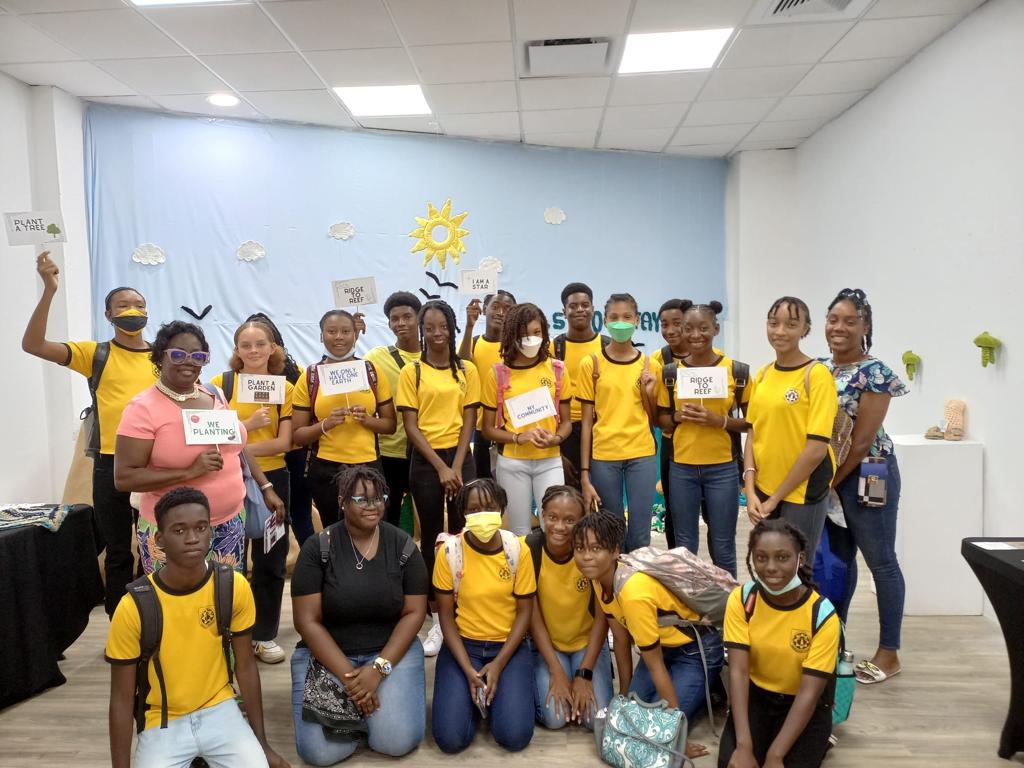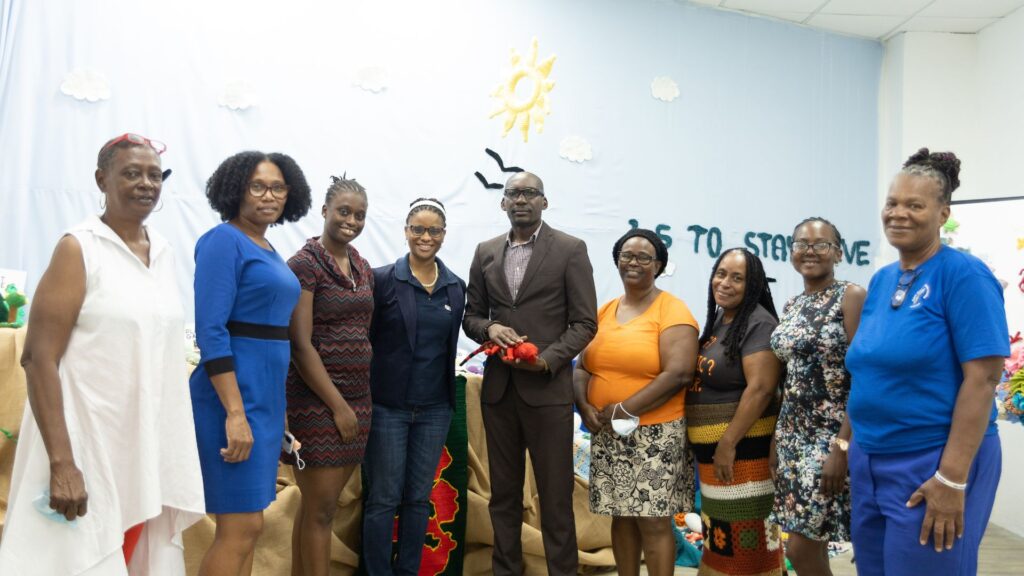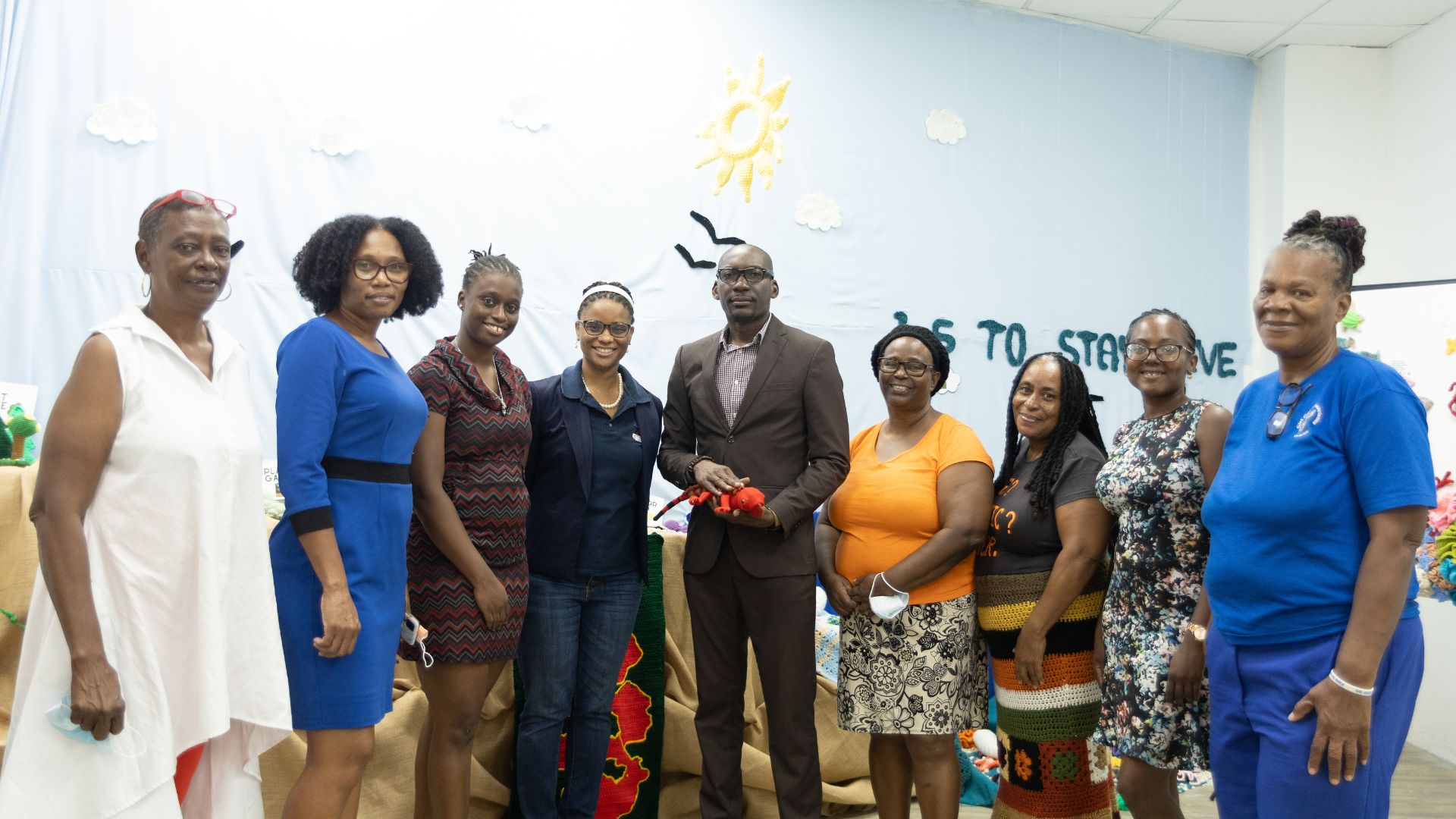 GEF SGP National Coordinator Dr. David Bynoe (centre) with some of the crochet artisans who participated in the "Crochet for a Cause: Ridge to Reef" project (l-r: Anne Fiedler, Karen Roberts, Dr. Vicki Estwick, Nikisha Toppin, Allison Holford, Evoyne Harewood, Jamilla Sealy and Sandra Herbert)