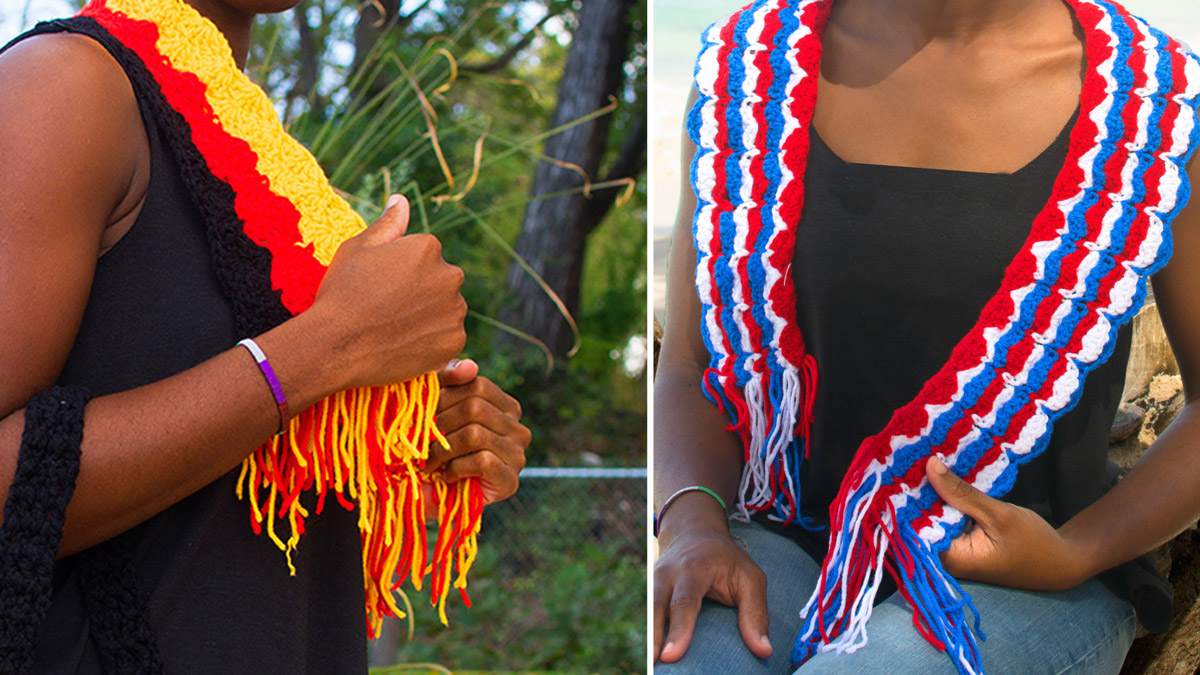 "So shall they be life unto your soul, and
grace to your neck."
Proverbs 3:22 (King James Version)
Wouldn't it be wonderful if scarves had the power to give life to our soul and grace to our
neck? If with each buoyant swirl, they could surround us with hope, joy and peace, I am
certain scarves would become a necessary clothing accessory, in a variety of colours,
designs and patterns. The truth is, there is an item powerful enough to give grace and life
to us and that item is the Word of God!
"In the beginning was the word and the word was with God, and the word was God."
(John 1:1) The Word which was from the beginning, is able to give us life and add grace to
our neck. It has the history and the power to envelope our existence in its perfection and
provision.
"And ye shall know the truth and the truth shall make you free." (John 8:32) The Word of
God is the truth and this truth sets us free, giving us true life and the promise of life
eternal. While we are on earth, we walk in the newness of life that enriches our being and
blesses our heart.
"For the word of God is quick, and powerful, and sharper than any two edged sword,
piercing even the dividing asunder of soul and spirit, and of the joints and marrow, and is
a discerner of the thoughts and intents of the heart." (Hebrews 4:12)
This is in fact how the Word sets us free and gives us life and grace. It pierces our soul for
the light and love of God to enter. It discerns our every need and radiantly supplies us
with thoughts that are lovely, pure and of a good report, giving us new hearts to serve
Him.
Scarves may not be able to do all these things, but we can certainly pray whenever a scarf
is worn that the Word of God will add life to our soul and grace to our neck.
Prayer
Lord, thank you for providing food, shelter, and clothes for us. Most importantly, thank
you for providing your Word for us. May we dwell in your Word, and may it dwell in us
richly, giving life to our soul and grace to our neck, in Jesus' name, Amen.