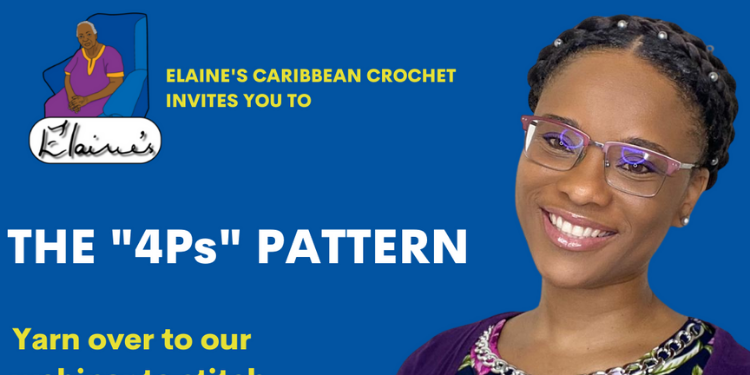 Elaine's hosted the first webinar "The 4Ps Pattern" on Wednesday, May 5, 2021 from 8:00pm via ZOOM for Caribbean Crochet artists.
The webinar was attended by crochet artists from Barbados, Saint Lucia, St. Vincent and the Grenadines, and Trinidad and Tobago.
Crochet artist and Lead Consultant, Nikisha Toppin presented the 4Ps (product, price, place, promotion) of marketing in the context of running a crochet business. The presentation included finished measurements (goals for the crochet artists), materials (activities to achieve these goals) and basic instructions for success. Crochet artists were given the "The 4Ps Pattern" Worksheet to continue improving their marketing practices.
One of the webinar attendees commented "I would like to thank you for the webinar. From the title of the series, to the tips and 4Ps were not generalised but were related to crochet."
Elaine's looks forward to conducting the remaining sessions and invites crochet artists from around the Caribbean to participate in the "May You Prosper" webinar series.