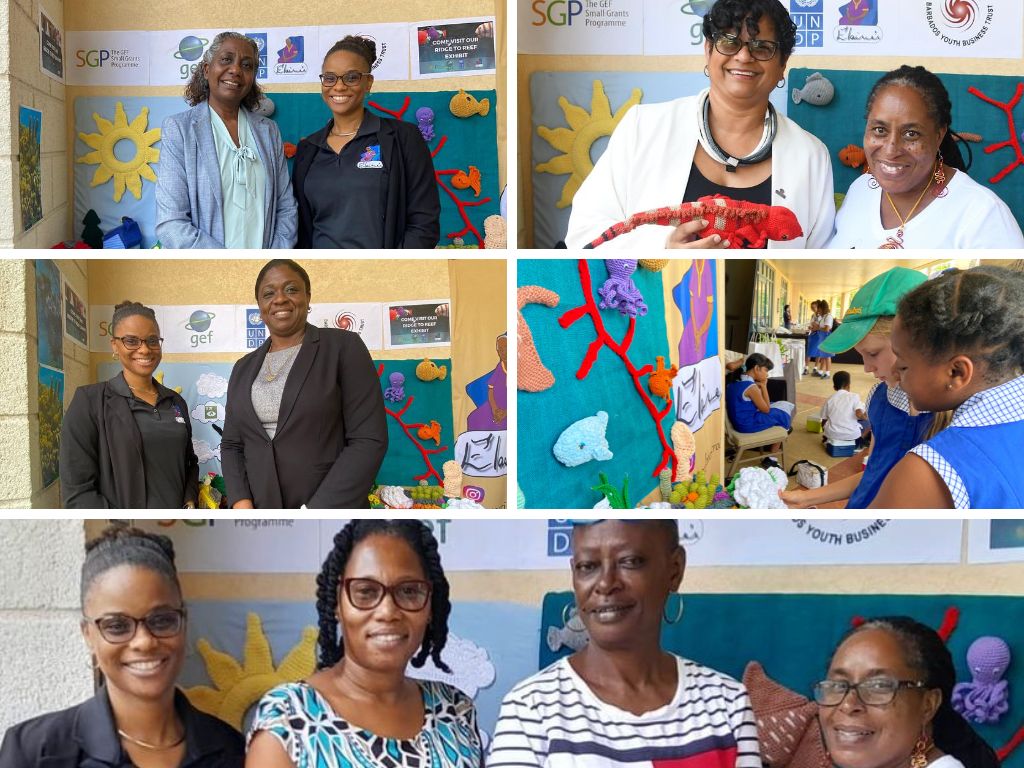 Elaine's Caribbean Crochet was happy to recreate the Crochet for a Cause: Ridge to Reef project for the Caribbean Biodiversity and Financing Conference (Knowledge Fair) on Monday 26 June at the Hilton Barbados Resort.
The project's display included the crochet land and sea replicas to highlight the impact of climate change on the environment.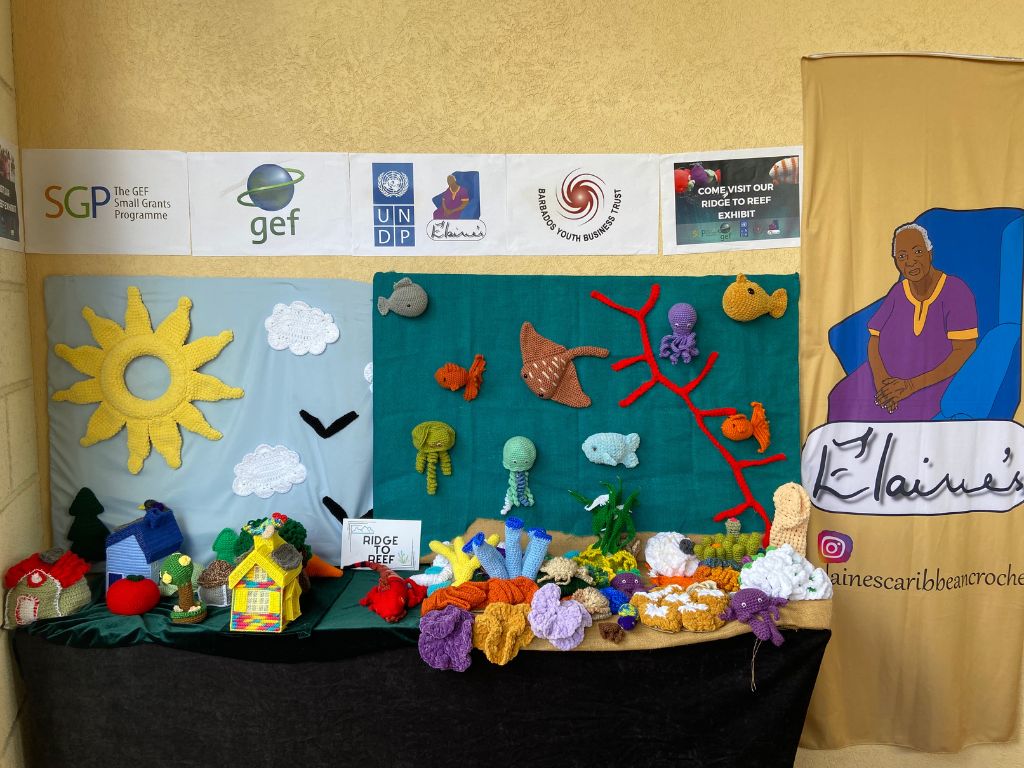 The booth was visited by representatives from UNDP, Caribbean Biodiversity Fund, primary and secondary schools. The participants of the project (Essade Designs, CrochetNooksbyAnne and KarensTouchBB) were also on hand to share their experience with members of the public.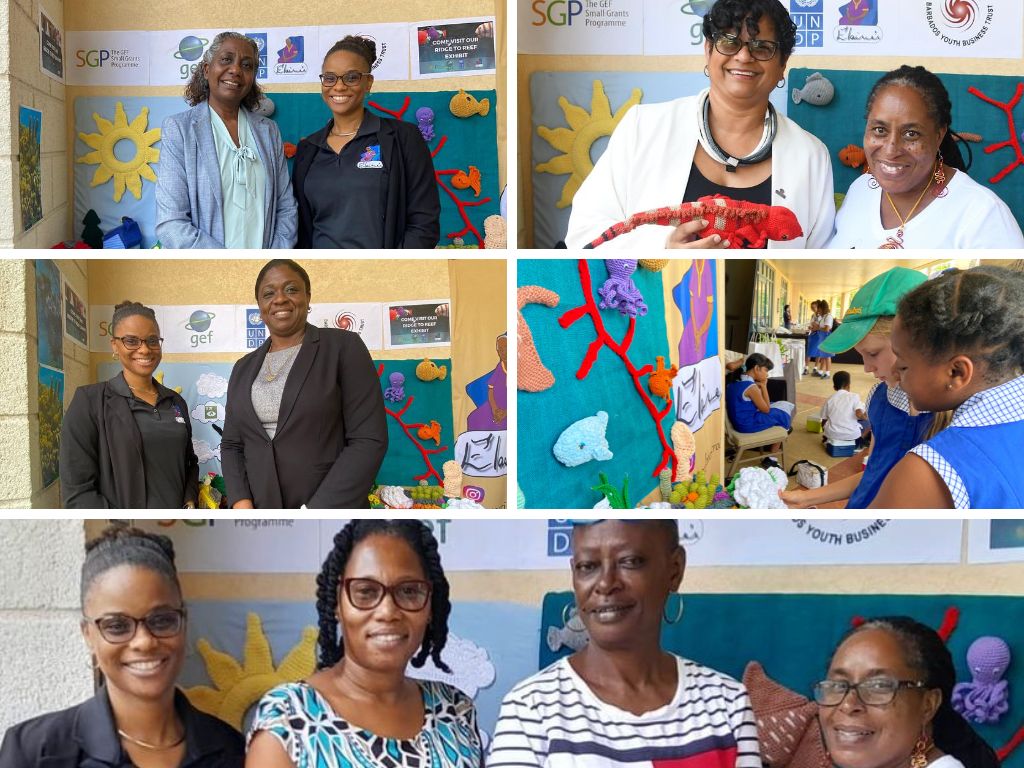 Elaine's Caribbean Crochet looks forward to continuously fulfilling the legacy of love, community and success of Elaine's Doyle in the handicraft arena.